Pulished on Oct. 12, 2022
We partner with a plethora of industries ranging from restaurant and retail to pharmacies and medical facilities, and our customers' knowledge of door and lock hardware varies as much as their industry focus'. Not everyone understands the different types of locks and their applications, and when we are performing a specification analysis with our customers we often hear "Well, what's the difference?" As a general rule – there's a HUGE difference. See for yourself:
Mortise Lock
A mortise lock is one that requires a pocket—the mortise—to be cut into the door where the lock is to be fitted and is common in commercial construction.
● The parts included in the typical mortise lock installation are:
● The lock body (the part installed inside the mortise cut-out in the door)
● The lock trim (which may be selected from any number of designs of levers, handlesets and pulls)
● A strike plate, which reinforces the holes placed in the frame for the latch or deadbolt to extend into
● The keyed cylinder which operates the locking/unlocking function of the lock body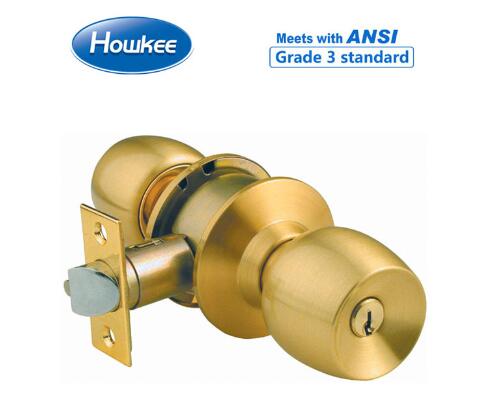 CYLINDRICAL KNOB
Cylindrical Lock
A cylindrical lock is designed to be installed through the door with a knob or lever on either side that retract the latch when turned or depressed.
The main advantage of a cylindrical lock is its relatively quick installation. Two holes are drilled in the door, one through the face of the door for the lock chassis and the other through the strike edge of the door for the latchbolt. Cylindrical locksets require less time for installation since a mortise pocket doesn't need to be drilled and chiseled out. Cylindrical locksets are commonly found in homes, offices, and interior doors.